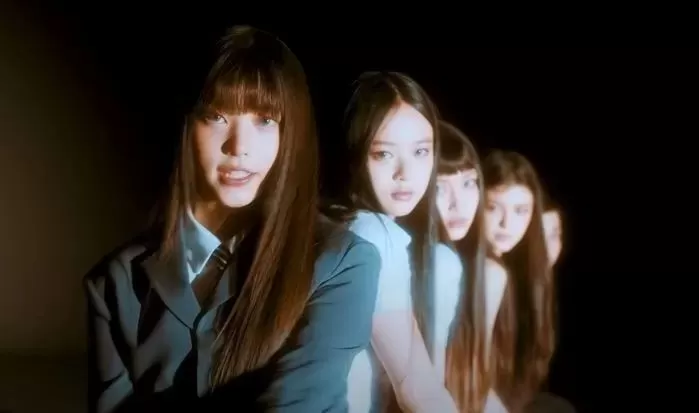 Amid the sensational controversy that surrounds the song "Cookie" by the new girl group NewJeans, the interpreter shared the reaction of foreigners to this song.
Read also: My Whisper, Do You Hear?… THE BOYZ, Exhilarating Whisper (MV)

On the 9th, a video titled "Sensational Dispute About "Cookie" by NewJeans, I Checked it Myself (ft. Simultaneous Interpreter)" was uploaded to the Bridge TV YouTube channel.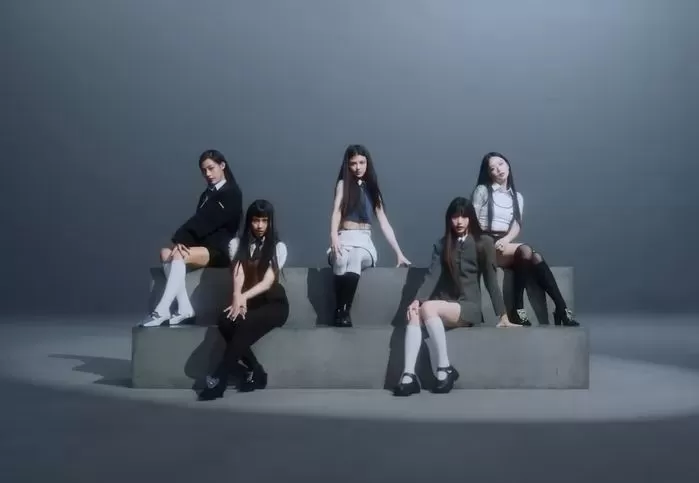 The simultaneous interpreter Kim Tae Hoon appeared in the video. The interpreter Kim also was the first who had raised controversy about the sensationalism of the NewJeans' song "Cookie" on the 17th of last month.
On that day the interpreter Kim showed the lyrics of the NewJeans' song "Cookie" directly to residents of Toronto, for whom English was their native language.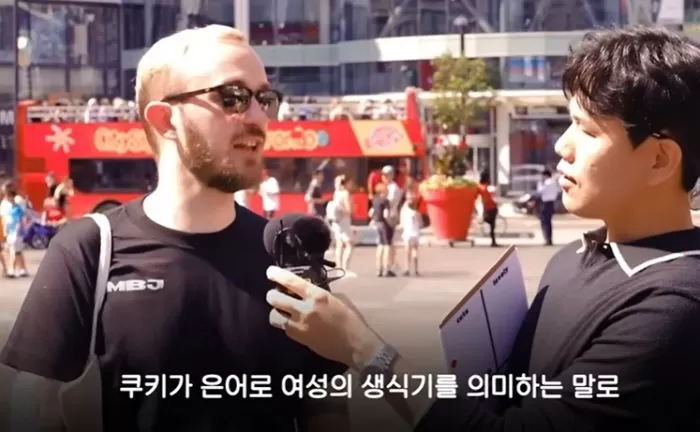 The interpreter Kim established two rules before showing "Cookie" to local citizens.

Firstly, he showed only the lyrics of the song without explaining the background of the dispute because it could lead to prejudice.

Secondly, he decided to explain the background of the disagreement after he had heard an honest assessment of the lyrics.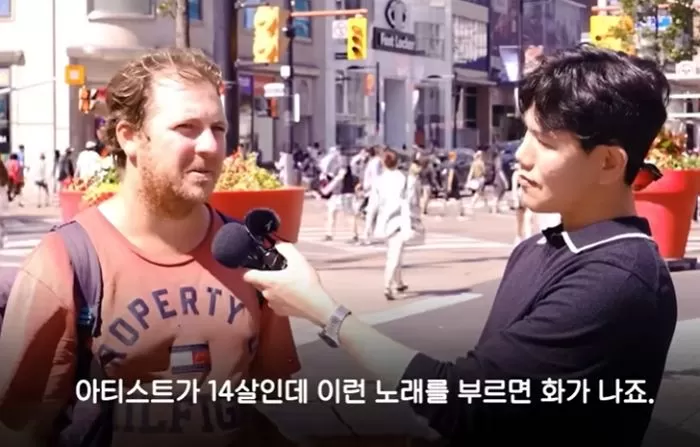 After listening to the song, Citizen A said, "I think these are words that can be clearly interpreted sexually." He continued, "The reason I call it sexual is because the word 'cookie' can be used in different ways." Citizen A added, "Even if it's not a cookie, just looking at the lyrics of this song is already sensational enough."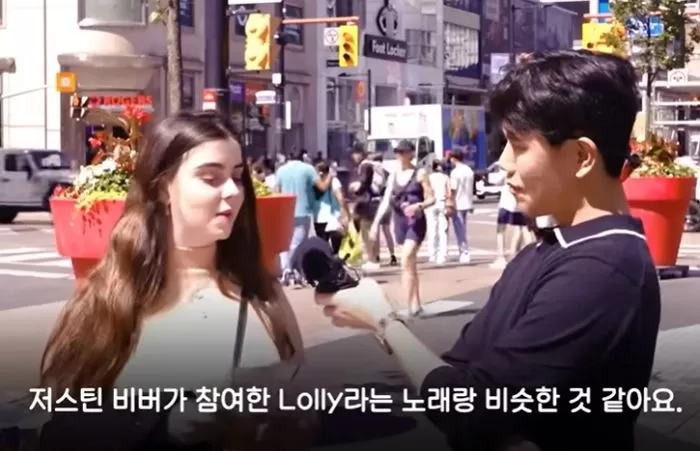 Citizen B said that the NewJeans' song "Cookie" was similar to the Justin Bieber's song "Lolly". "Lolly" is a song released by Justin Bieber in 2014, and there has been controversy over the use of food as a sexual metaphor.
The interpreter Kim explained to citizens that the age of the NewJeans members who sang "Cookie" was between 14 and 18 years old, and explained that there was disagreement about sensationalism. Then they agreed, saying, "I can understand the reason for the dispute."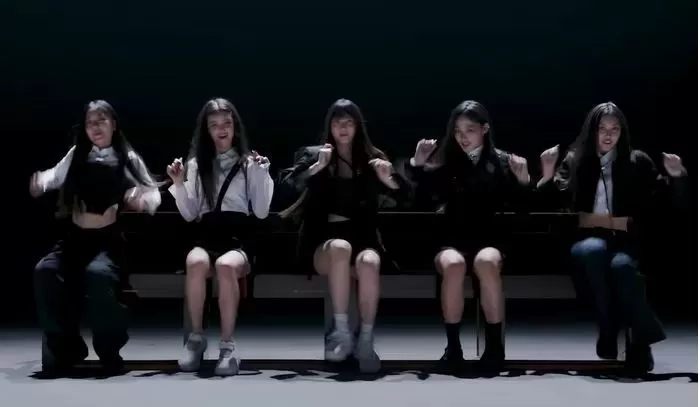 The interpreter Kim showed four adjectives "cute", "lovely", "appropriate" and "very sexual" to other citizens, including Citizen A and Citizen B. He asked them to stick a sticker on a place similar to an emotion they felt about the song. As a result, most of the stickers were attached to "very sexual".
The interpreter Kim explained: "Most of the people said that "Cookie" was very sexual." But some of them said it was cute.
Besides, the NewJeans' agency stated: "We will continue to take legal actions against malicious defamation, the dissemination of false information related to NewJeans and our content when "Cookie" appears in controversy about sexuality." They gave a tough answer to the interpreter Kim.
Translated by dna
Alice © KJCpop.com