The member of BTS, Jungkook, drew attention with his beautiful image.
Read also: The Republic of Korea Is Falling Apart Faster Than Anyone in the World – It's a Fact
Recently, the largest e-commerce company in Indonesia, Tokopedia, through the official SNS, released a new commercial with BTS, where the members acted as the world's models.
Jungkook, dressed in a floral cardigan, appeared in the video, and the phrase "When my aunt offered to eat more" created the charming atmosphere.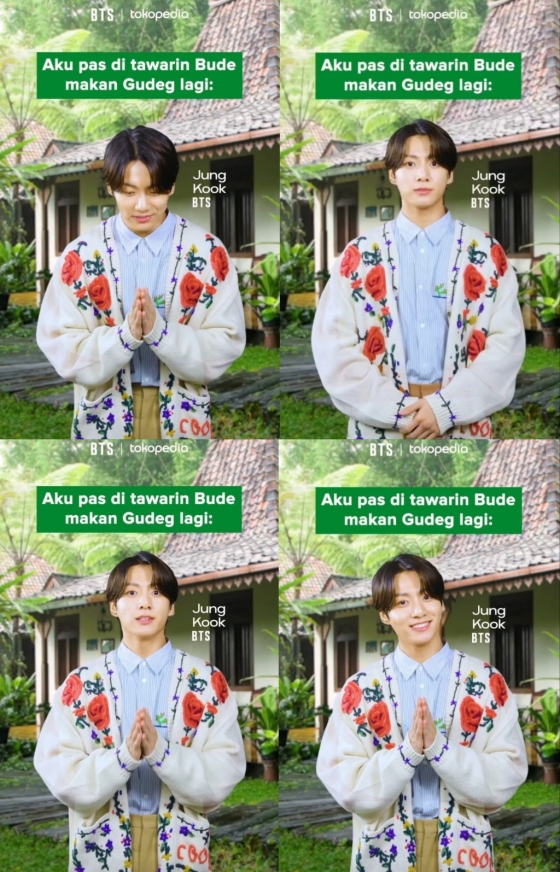 Tokopedia has released this advertisement, announcing free delivery, in which Jungkook puts his palms together and politely says greetings in Javanese with "Sampun Matur Nuwun" (Thank you very much). Jungkook lifted the mood of the audience with his cute puppy look and charming smile in his eyes. Jungkook conquered the hearts of the audience, emanating the shining aura of kindness and the charm of a nice gentleman.
"Always polite and decent," "the most popular guy in Indonesia," "My God! impossibly cute… extremely cute," "Jungkook, please deliver the package to our house!," "Oh my God! Why is he so handsome!" "Ahhh I'm melting," "So much like a local," "Flower boy in a floral cardigan," "JK speaks the traditional language!" "I want to get married according to the Javanese custom," – fans had such a hot reaction.
Translated by mevi
Alice © KJCpop.com